Testimonials
"I've been using Realtime and couldn't be happier with their product and service. Being a New Jersey based company Realtime thoroughly understands the increasing demands placed upon our public schools, and consistently enhances their software ..."
read more
Thomas Ramsay
Principal, Hammonton High School
"I just wanted to say thanks for all you do. We appreciate it very much! Your support department has always been there and it means a lot...."
read more
Helen Roemer
Lacey Township School District
Latest
Realtime News
Tuesday, February 19, 2019
2019 Realtime's User Experience
Save the Dates: 2019 Realtime's User Experience - Conference & Workshops
Toms River Clarion – May 29 confirmed
Rockaway Hilton Garden Inn – May 30 confirmed
Mt Laurel Westin – June 5 confirmed (new venue)
Saddle Brook Marriott– June 6 confirmed

Stay Tuned for More Information!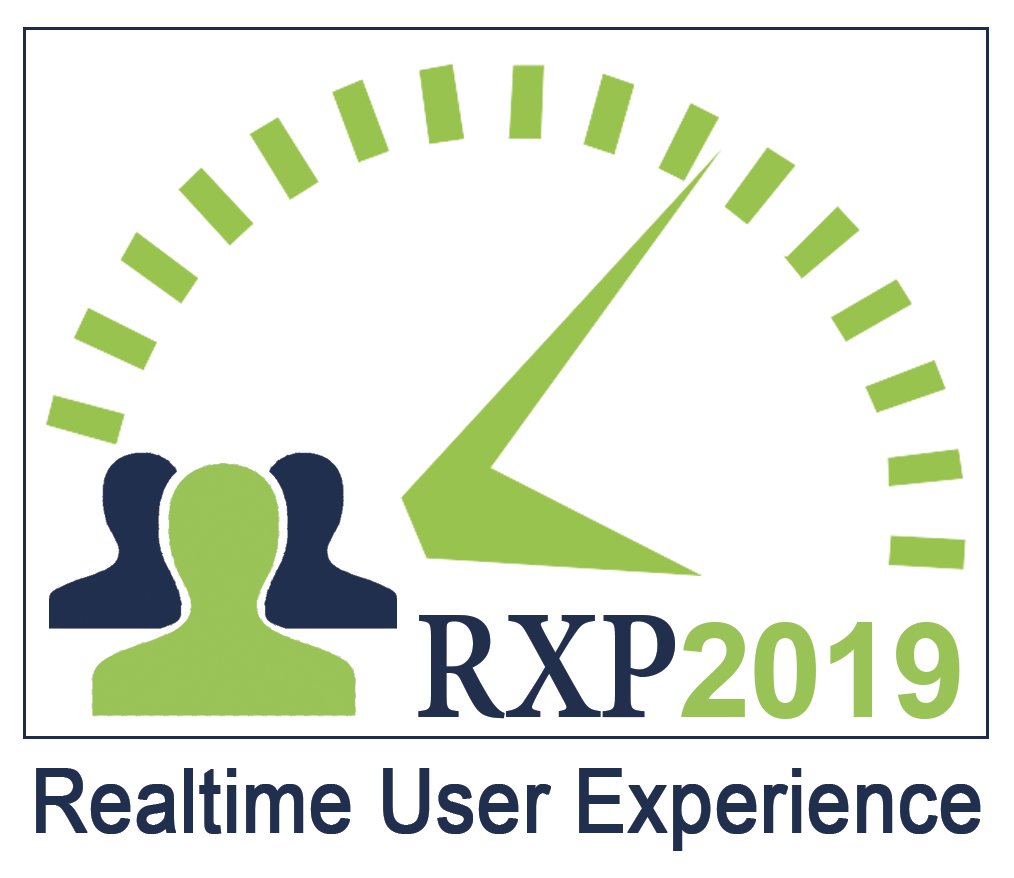 Monday, January 14, 2019
TECHSPO 2019 - Harrahs Atlantic City
Realtime IT Inc will be at Techspo 2019, come visit us!
Booth# 112-213
Harrahs Resort Atlantic City
January 31st to February 1st.
New Jersey's Premiere Educational Technology
Training and Exhibition Conference for School Leaders
There is still time to register:
https://www.njasa.net/domain/191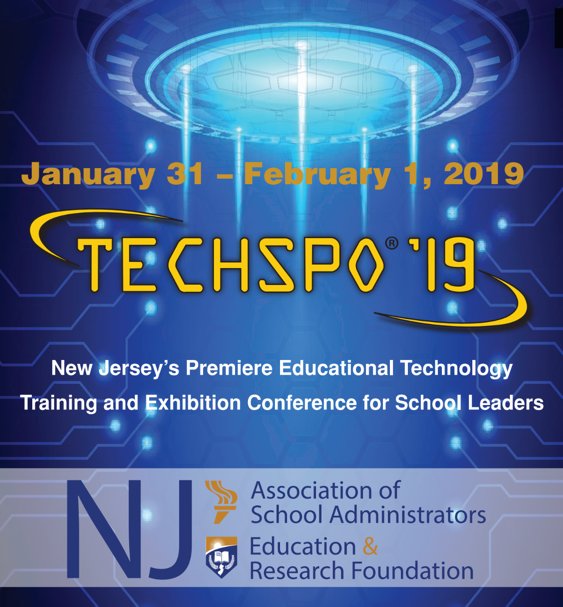 Tuesday, November 20, 2018
Follow us on Twitter
Follow us and like us on Twitter:
https://twitter.com/RealtimeITinc?

Thursday, November 15, 2018
Customer Developed Realtime User Group - North Jersey
We love it when customers want to know more about Realtime and share their hands-on experience. That was Joe Brislin's (Hawthorne's Technology Coordinator) idea when speaking with Scott Hughes (Wood-Ridge's Technology Coordinator).
A few months ago, they created the "North Jersey Realtime User's Group" Google+ Community, and soon after had their first official meeting.
Are you interested in being involved by sharing ideas and learning from other Realtime Users? It's easy.
Request to join the Google Community site below and make time to attend their next meeting.

Google+ Community:
North Jersey Realtime User's Group
Next North Jersey Realtime User Group Meeting
When: November 29, 2018 at 9:00 - 11:00 am.
Where: Hawthorne High School - 160 Parmelee Avenue, Hawthorne
The event will be held in the Media Center on the 2nd Floor. When you enter the building a security guard will assist you with the location. There is only street parking.
The agenda for the meeting:
Scheduling
Attendance and scanning
Professional Development Plan (PDP) Information
Graduation Requirements.
Larry Ullman, Realtime's Co-Founder, and Mario Tirondola, from Realtime's Support Team, will be joining the discussion on Scheduling.
RSVP by going to their site noted above.
We hope to hear that South and Central Jersey User's Groups will be forming. We will keep you updated.
Enjoy the community!
Monday, October 22, 2018
NJSBA Workshop - 2018
NJSBA Workshop - 2018
Engaging Every Child
October 23rd and 24th
Atlantic City Convention Center
Come Visit Us: Booth #319

Register at http://workshop.njsba.org/
Thursday, March 15, 2018
2018 User's Group Meeting
Whether you are one of our "would not miss it" attendees, "been there, done that" users or "there is not enough time in my day" users... please consider making the time in your schedule to attend our 2018 User's Group!

In this community, you can get real-world advice, ask questions, learn best practices, share stories, and find out if you are using everything that is available to you in Realtime! You can benefit from the collective experience of our users and meet some of our amazing customers in the process.
During the General Session, you will be the first to hear about the new features coming up in 2018-19 and a review of features you may have missed this past year. And then you will be attending your selected breakout workshops. These workshops offer a great opportunity for a roundtable discussion with district users and our Realtime experts. This is where you can share and hear from others who have the same interest.
Our User's Group event will be held at hotel conference centers allowing for simultaneous workshops, more attendees, easy parking and a relaxing environment for everyone to focus on their topics and spend time with the other attendees. Sounds fun, right?
See below for the details on the topics & times. You don't want to miss this opportunity! This event has been designed to give you the highest level of value in the shortest amount of time.
Our Agenda:
8:15 - 8:30: Welcome & Breakfast (Bagels, Muffins, Danish, Fruit, Coffee, Tea & Juice)

8:30 - 9:30: General Session
Enhancements/New Features/What's Next
9:45 - 10:45: Session 1 Workshops (Select One)
Workshop 1 - Staff Evaluation
How is your district managing staff evaluations? Would you like to ask other districts how they are accomplishing this task? Attend this workshop to discuss and review the powerful features designed to save time & paper shuffling.
Workshop 2 - Special Education - Service Provider Calendar & SEMI Tools
Demonstration of the new Service Provider Calendar which is a great tool to build your service provider plan and schedule your students' services from both IEPs and 504 documents! Learn SEMI tools and best practices from Realtime experts and your peers.

Workshop 3 - Teacher's Gradebook
If you are interested in how a teacher's gradebook can support skill/standards grading, our recent enhancements to the product or you would simply like a comprehensive overview to help your district better use this tool, register for this session!

11:00 - 12:00: Session 2 Workshops (Select One)
Workshop 4 - Scheduling
Are you responsible for scheduling a building and want to learn best practices? Attend this workshop to understand the process of course selection, master schedule building and operating the scheduler with many helpful tips & tricks to optimize your school's schedule.

Workshop 5 - Tiered System of Support (NJTSS) / Response to Intervention (RtI)
Learn how you can use multiple student data elements in Realtime (test scores, grades, attendance, discipline) to identify At-Risk students. At-Risk students can be placed in tiers with options to assign interventions and support services. Register for this session so we can discuss how this tool will provide management oversight and administrative reporting.

Workshop 6 - NJSmart State Reporting
Let's spend time together discussing how to keep up with what the state requires. Topics will include NJSmart submission and tools to help with this process. PCG will join the group at the end of the session for a short presentation with Q & A.

12:05 - 12:15: Group Session Closing
Our Meeting Locations:
Wednesday, May 30th
Clarion Hotel Conference Center
815 Route 37 West, Toms River, NJ 08755
Click this link to register for May 30th

Tuesday, June 5th
Hilton Garden Inn Rockaway
375 Mount Hope Avenue, Rockaway, NJ 07866
Click this link to register for June 5th

Thursday, May 31st
Wyndham Mt Laurel
1111 NJ-73, Mt Laurel, NJ 08054
Click this link to register for May 31st
Thursday, June 7th
Marriott Saddle Brook
138 New Pehle Ave, Saddle Brook, NJ 07663
Click this link to register for June 7th
Use the individual meeting location links above to register for the specific date and select your workshops. All locations have the same format and agendas. You can register for more than one location if needed.
We are happy to announce that there is NOT a limit on the number of attendees per district. Please register as soon as possible! The deadline for registration is Friday, May 19th.

We truly look forward to spending time with you. Hope to see you there!
Thursday, March 15, 2018
2018 NJASA/NJAPSA Spring Leadership Conference
2018 NJASA/NJAPSA Spring Leadership Conference
"One Vision - Our Voice: Mindful Leadership"
May 16-18, 2018
Harrah's Resort Atlantic City
Come Visit Realtime
Booth info and more soon to come...
For more information about the Spring Leadership Conference click here!

Register Now
Tuesday, January 16, 2018
TECHSPO '18
Jan 25th-28th - Harrah's Resort, Atlantic City!
Visit us at booth 304/306 and demo the NEW Parent Portal Mobile App!

Register Now @ https://www.njasa.net/Page/1713



Wednesday, May 17, 2017
NJASA 2017 Spring Leadership Conference
Come Visit Realtime @ Booth #22
May 17th - 19th, 2017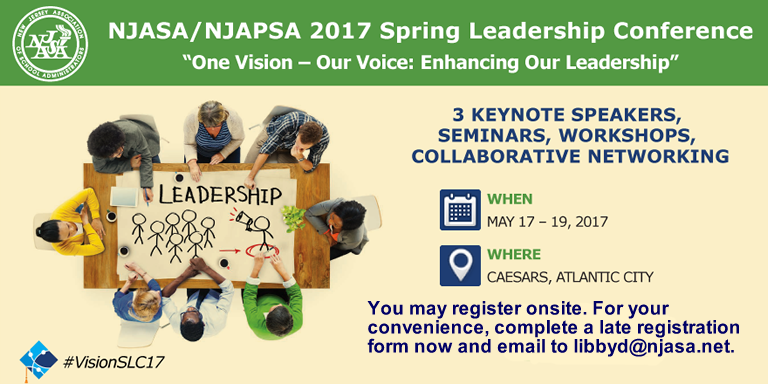 Location:
Caesar's Atlantic City
2100 Pacific Avenue
Atlantic City, NJ 08401
Wednesday, January 25, 2017
TECHSPO '17
Realtime will be attending TECHSPO 2017!
Harrah's Resort Atlantic City
January 26th & 27th 2017
Location: Wildwood Ballroom
Exhibit Hours
8:00 am-4:15 pm
Come Visit us at Booth #702
Thursday, November 10, 2016
ASAH - Conference 2016
39th Annual ASAH Conference "Making Dreams Happen"
Come visit us at Booth #30
Harrah's Waterfront Hotel & Convention Center, Atlantic City
Friday November 4th, 2016 8am to 3:30pm.
ASAH - Serving the Special Education Community since 1974
For more information or to register online: www.ASAH.org